To add a new blog post to your website:
1. Select the Content tab in the gray navigation bar, and locate your Blog page. (If you do not already have one created, you can create a brand new one by clicking the Add New Page button)
2. Once you click into the Blog page, scroll until you see the Posts block. Select the green Add New Post button.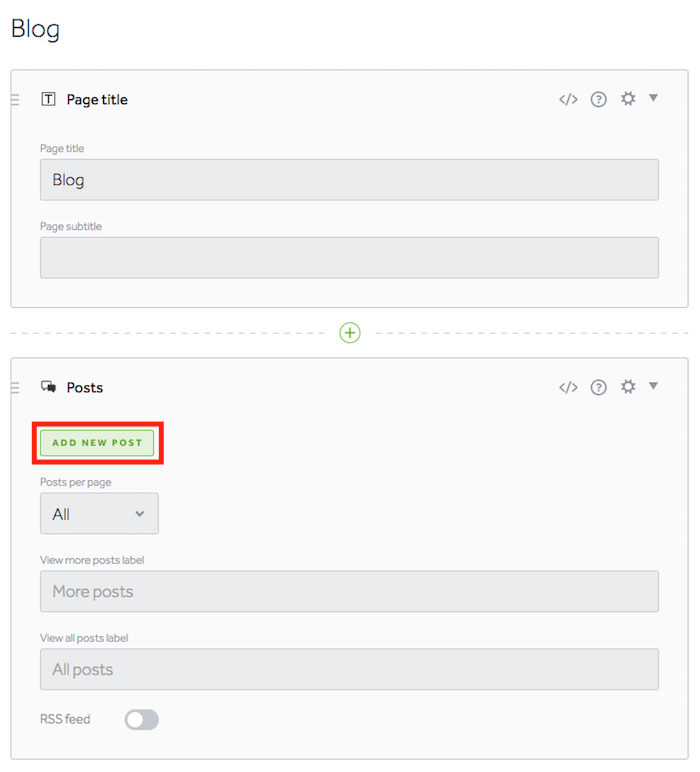 3. On the next page, you can input the Title, Date, Author, and Description (the body of your post), as well as an Image for the thumbnail.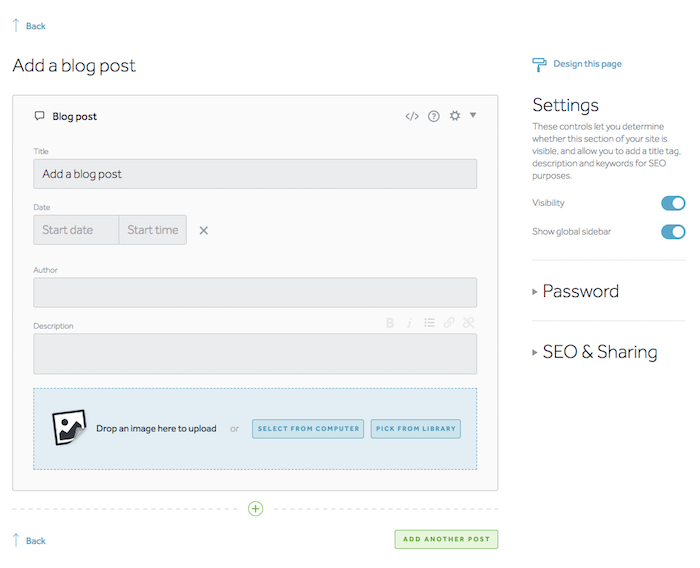 4. You can also add many different types of content blocks within the blog post. Simply select the green plus sign to see what blocks are available to add.
5. When you're ready to make your post live, select the green Publish button.
If you would like to limit the number of posts per page and dictate the verbiage, you can do this within the Blog page, within the Posts block.
1. Select the Content tool in the gray navigation bar, click into your Blog page, and scroll down until you see the Postsblock.
2. Select the Posts per page field and select the number of posts that you would like to appear on your page.