Follow these steps to remove a subdomain or custom domain from your website:
1. Click into your Settings by selecting the gear icon in the gray navigation bar at the top of the page.
2. Select the Domains tab under the Settings header.
3. To remove the domain, click on the trashcan icon that appears to the right of your domain information. Confirm that you'd like to delete the domain by clicking the red "YES" button.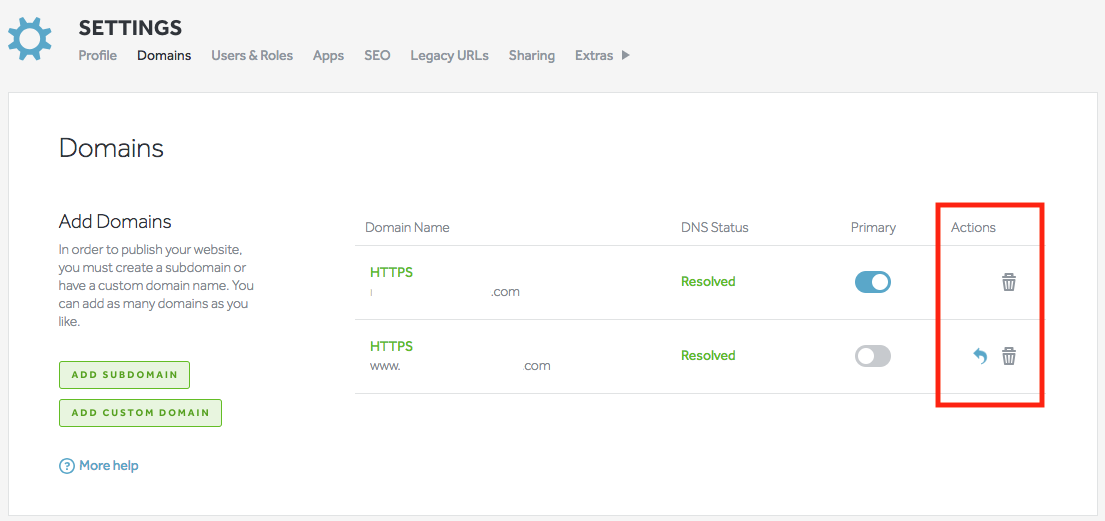 Important: Deleting the domain from your Dashboard doesn't remove the domain from existence, it only removes the link between the domain and our platform.