You can easily verify your website on Pinterest. First, you must be published to a custom domain; you cannot verify your site just using your subdomain. Here's how to verify:
1. Log in to your Pinterest account. You'll first need to either Join as a Business or convert your Pinterest account to a Business account.
2. When you add your website's URL, you will have the option to verify it. Click Verify Website.
3. On the next page, you'll be prompted to download an HTML verification file. Below that box, though, click the Verify with a meta tag link.
4. Copy the alphanumeric code that appears, starting with < and ending with >.
5. Keeping your Pinterest page open, go into your Dashboard. Click on the gear icon in the upper right-hand corner, which will take you into Settings.
6. Select SEO under the Settings header. Scroll down to the field labeled Pinterest verification code and paste in the HTML tag you copied from Pinterest.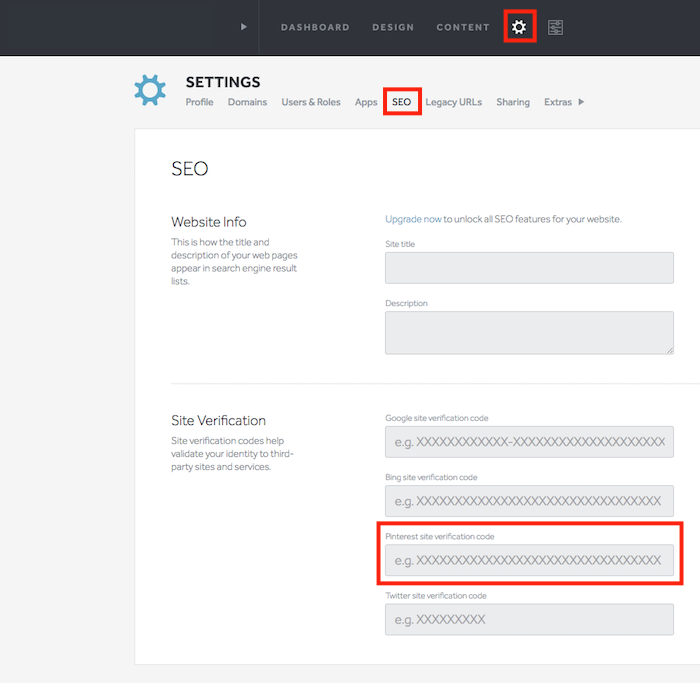 7. Select Publish.
8. Now go back to the Pinterest page and click on the link that says Click here to complete the process.
Note: It may take a moment to process.