Marketing 360®'s Zapier connection with ServiceTitan gives you the ability to create a contact in your CRM when a new customer is created in ServiceTitan. There are some additional steps you will need to follow in order to be able to link your ServiceTitan account with Zapier. 
1. Request Access to the Zapier App via ServiceTitan form
For ServiceTitan accounts to see Zapier 2.0 in their Settings > Integrations > API Application Access > Connect new APP, a user with the Admin role on the ServiceTitan account must fill out THIS FORM
Note: if the customer has multiple Servicetitan account, the form must be filled out per each individual ServiceTitan account from a user with the Admin role on the ServiceTitan account.
ServiceTitan will reach out to who ever filled out the form once approved, to let you know the ServiceTitan account was added to Zapier 2.0 and the steps to finish the Zapier 2.0 connection to obtain the client id and client secret.
View their full article HERE
2. Create API keys 
See their support article HERE
Note: you will not be able to create keys until step 1 is complete
3. Get Tenant ID
This can be found in the top right of the admin dashboard on the integrations screen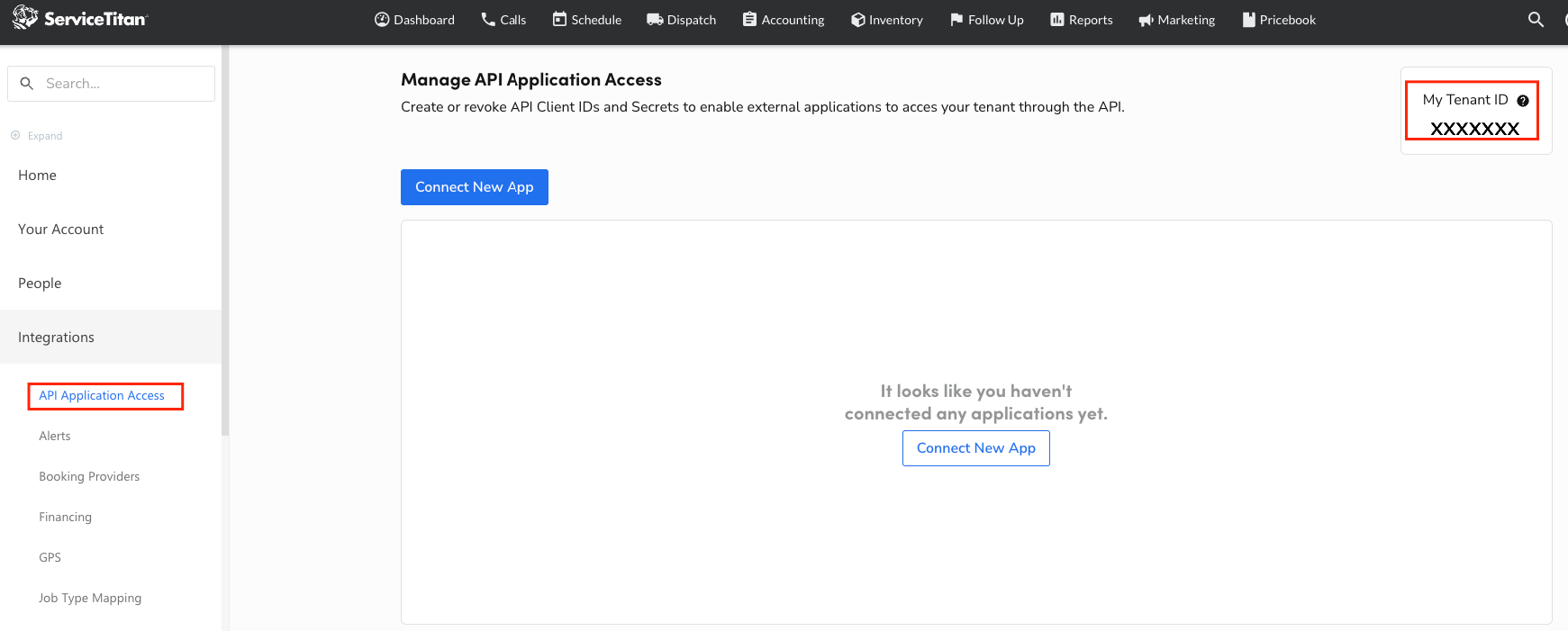 4. Create Zap
Click HERE to go directly to the Zapier template.
When linking ServiceTitan use the credentials from the steps found above.
When linking Marketing 360® please follow the steps listed in the following support article.
See Connect Zapier to Marketing 360® CRM