Below are instructions on how to link a Zapier account with a Marketing 360® account.
We recommend the CRM is fully set up before making any Zapier connections.
Create API Keys
Role Permissions needed: Owner, Admin
1. Log in to the Marketing 360® Platform using the Accounts Owners Login Credentials.
Note: Only Account Owners and users with the role of Admin will be able to create/remove API keys for an account.
2. Select Dashboard > Settings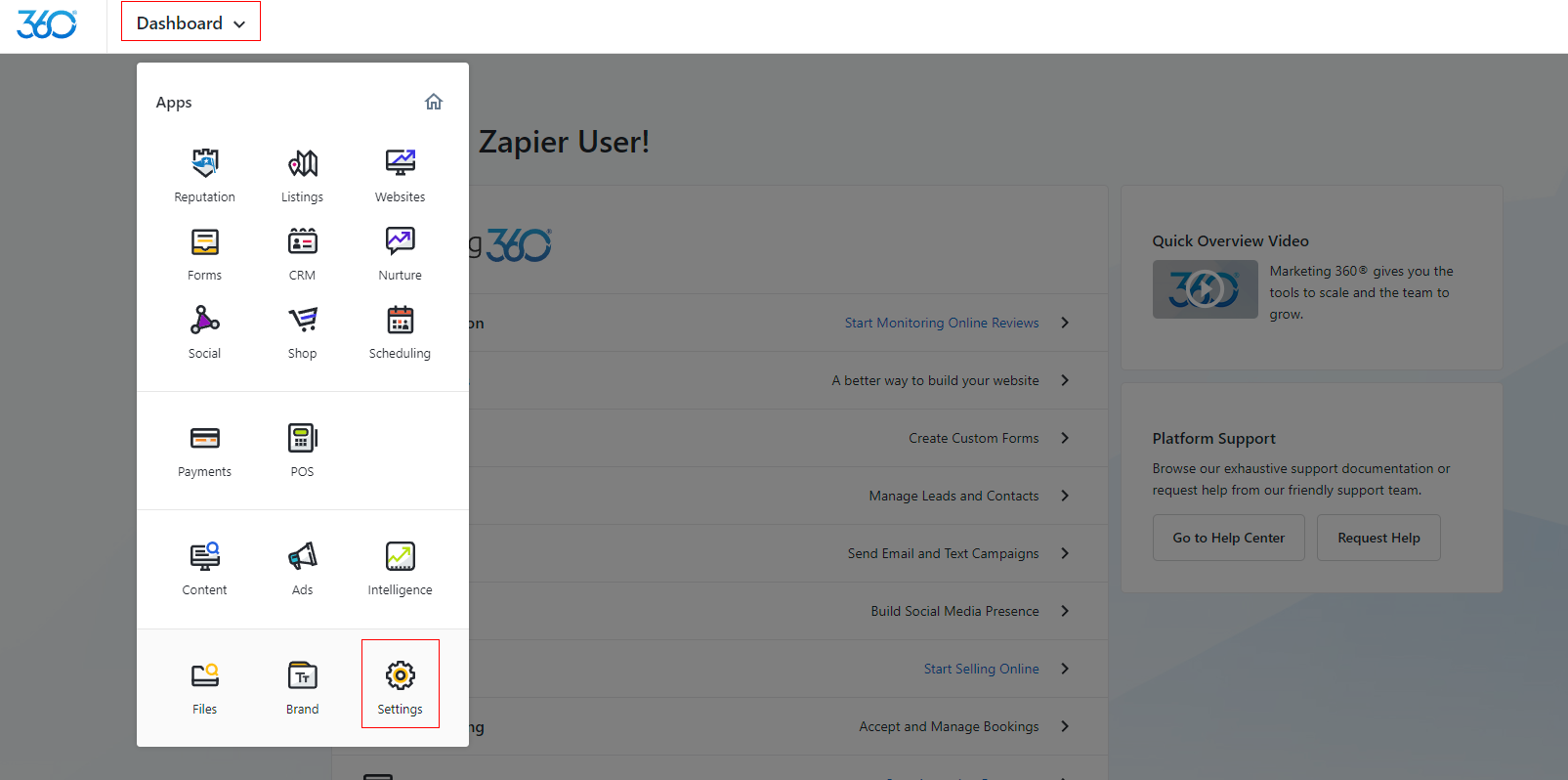 3. Select the Developers Tab from the Settings Menu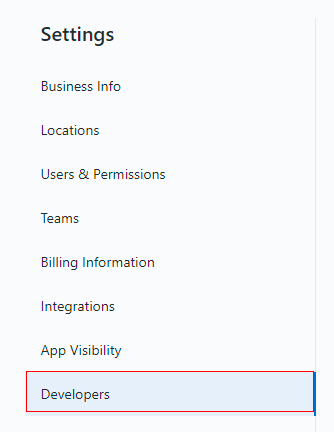 4. In the API Keys section select Add New Key

5. Name your key appropriately and select all options for Key Access and press Create Key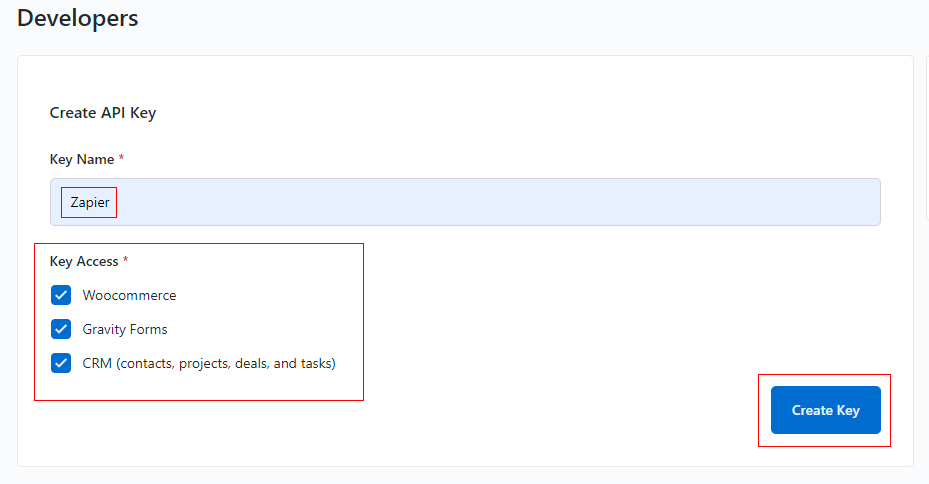 6. Copy your Marketing 360® Client ID and Client Secret and save them in a secure area.
Note: You will not be able to access these keys again. If you lose your API keys you will need to re-create one.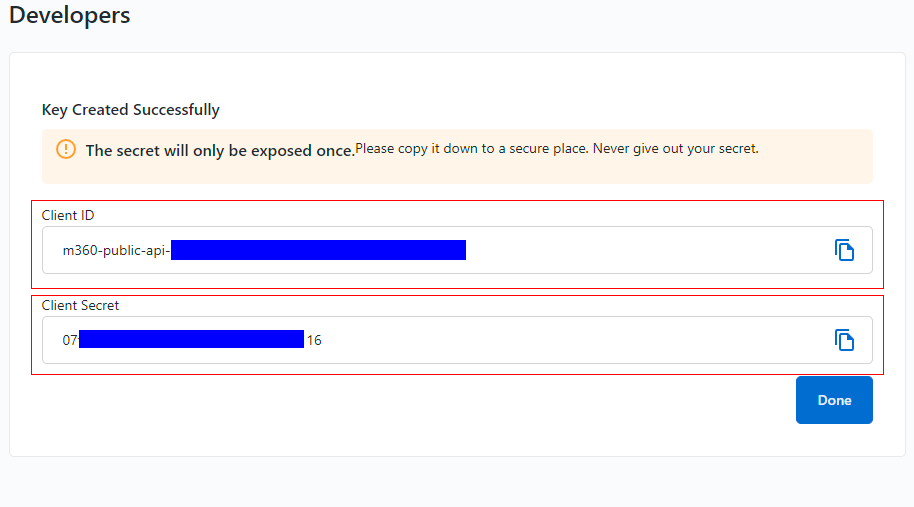 Link your Zapier Account with Marketing 360® CRM
7. When prompted to connect your Marketing 360® account to your Zapier Account use the Client ID and Client Secret produced in the last step.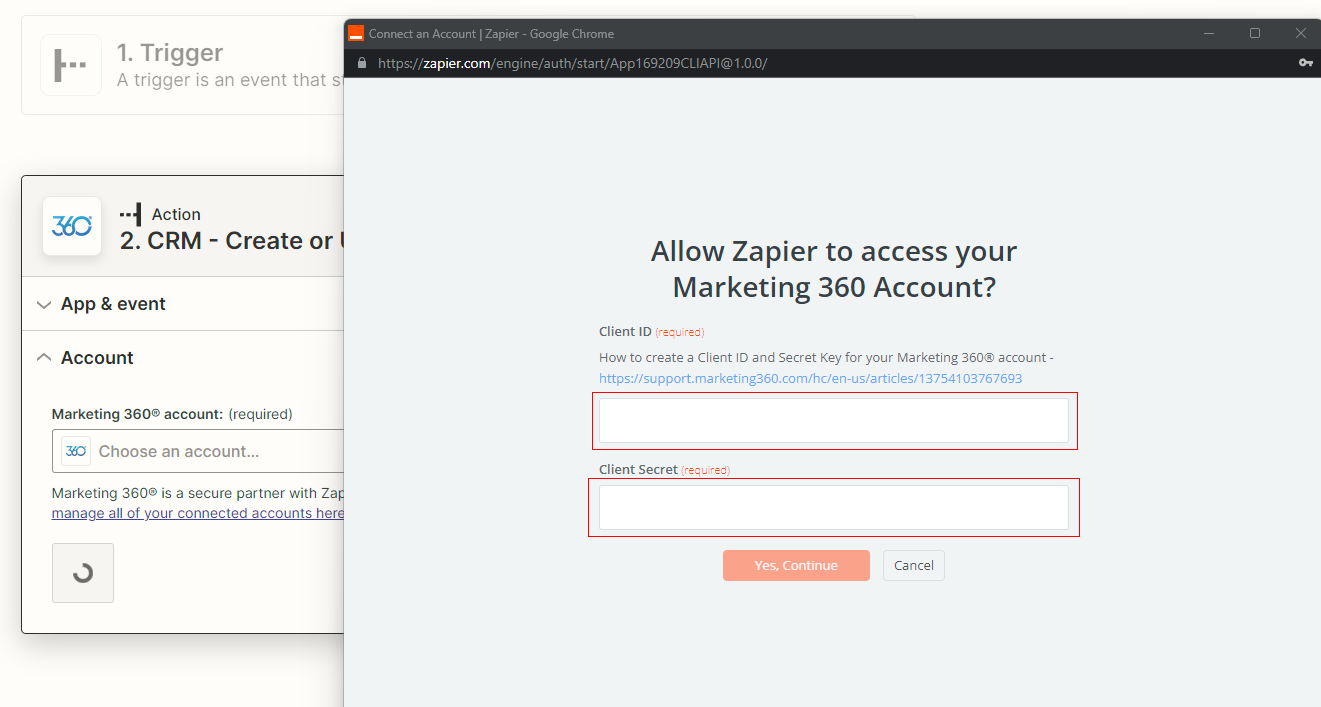 8. Press "Yes. Continue" to link the Marketing 360® account
9. Once successfully linked, the linked Marketing 360® account will be displayed as a selection using the linked Marketing 360® account number and account name