Note: This feature is available for customers on our new self-service billing system. To move to our new billing system, please email support@marketing360.com
Owner roles in Marketing 360® can view and manage their account's subscription, payment methods and view credits from within Marketing 360®. In addition, Admin roles may manage and edit the payment method on their Marketing 360 account. 
To navigate to your Billing Information, follow these steps: 
Navigate to your Profile page by clicking on your Profile icon in the top-right corner, then selecting My Profile from the drop-down menu. 




Select Billing Information from the left-hand menu. 



What's on your billing information page
Payment status 
On the top of your account, you can view what status your account is in.

Payment Method
View your existing Payment Methods and edit your Payment Methods from your billing profile. To manage your payment information, follow the steps in this support guide. 



Subscriptions and Licenses
View the Subscriptions and Licenses associated with your Marketing 360® Account. 
Click on View Usage Limits to see information about our included usage limits, and overage charges. Or, click on Change Plan to manage your subscription.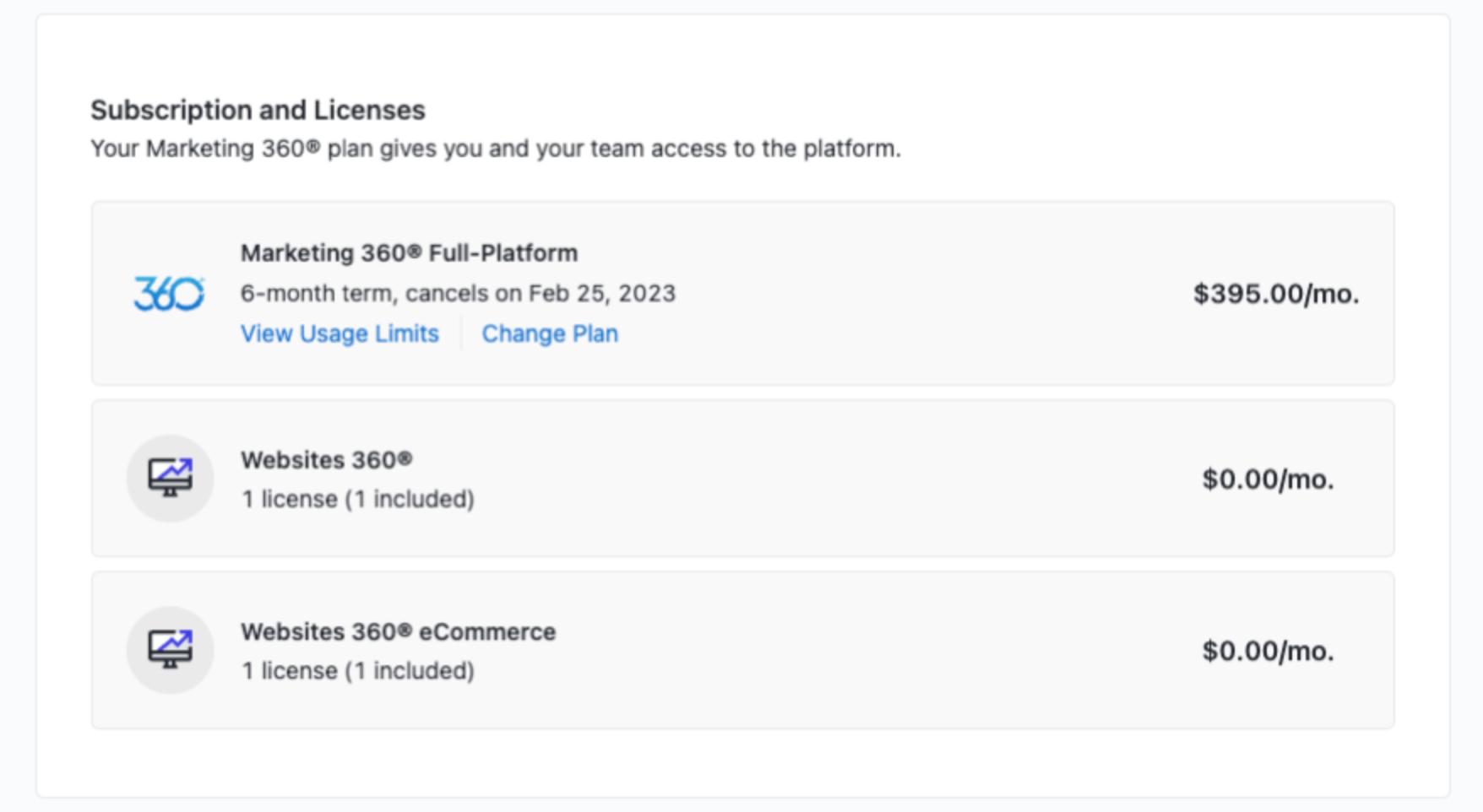 Marketing
View your total available recurring marketing spend under the Marketing section of your account.