Easily add, view, and manage notes for Leads and Contacts using the Marketing 360® Mobile App.
Notes can be an effective way to keep track of important Lead and Contact information such as customer preferences, notes from conversations, important dates like birthdays or anniversaries, and more.
Plus, adding notes for your contacts and leads allows you to store information in one central place, and give your team a way to quickly and easily find important information.
View a Lead or Contact's notes
View a Lead or Contact's notes by visiting their individual Lead or Contact Profile, then scrolling down and clicking "Manage Notes".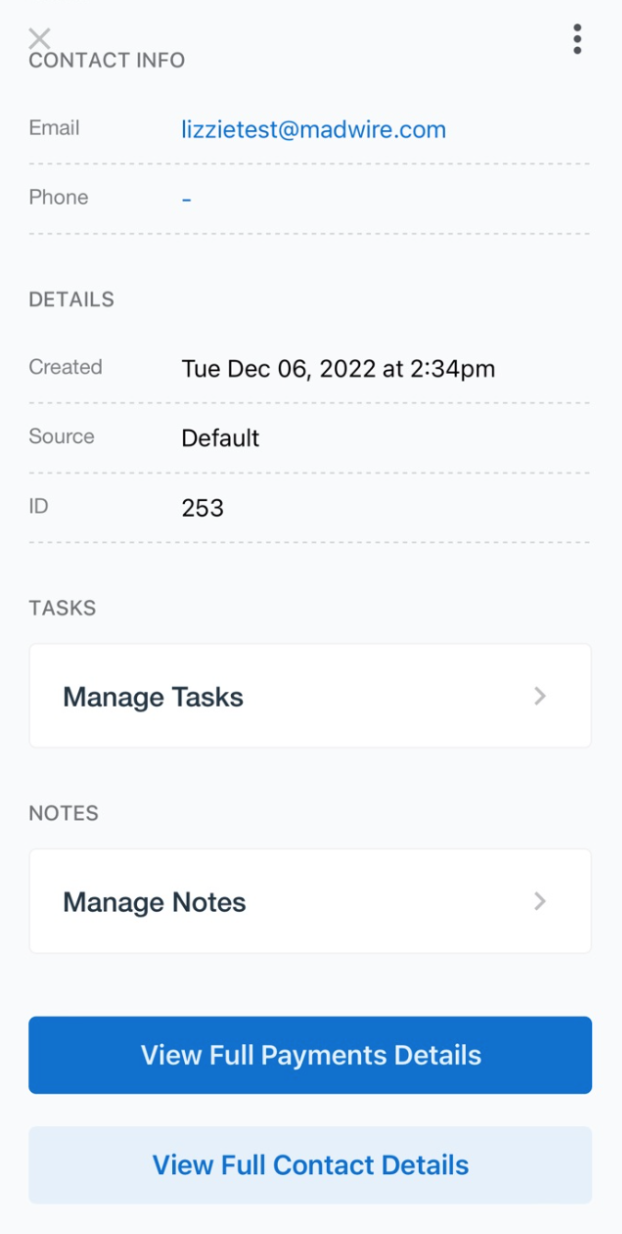 You'll be directed to their Notes page, where you can view existing notes, search for notes, filter notes, and create new notes.
Create a new note
To create a new note, start by clicking the + sign in the upper right hand corner.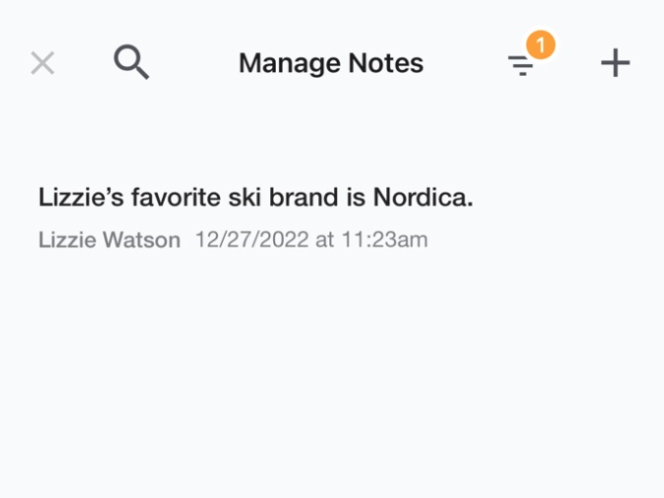 Then, enter your note details.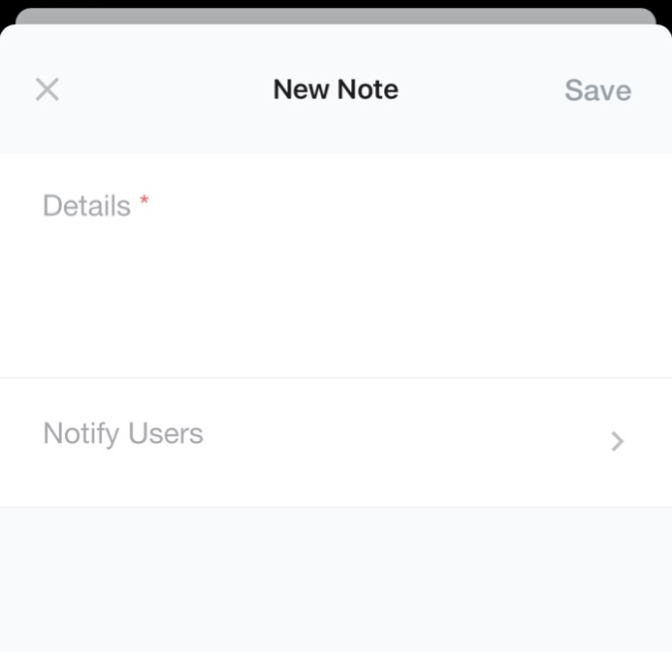 If necessary, click on Notify Users, and select who should be notified about the new Note. You may search for and select one or more people, select all, or leave this section blank. Once you have selected who to be notified, click Save in the top right corner.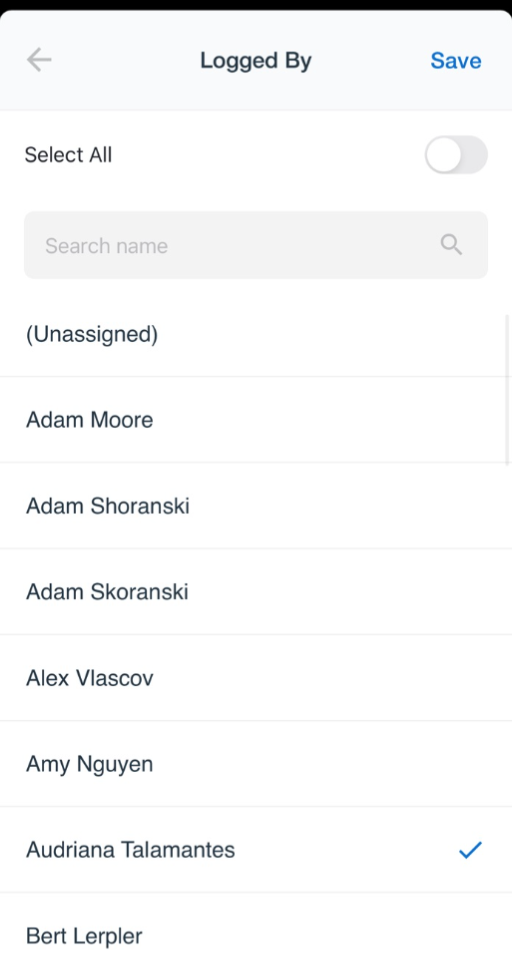 Once you have entered your note details and selected who to notify, click on Save to create the note.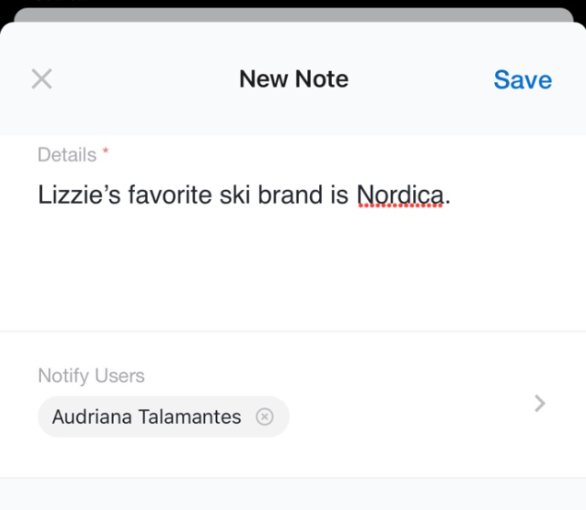 Manage Notes
You can quickly edit or delete a note by swiping left on a note from your main Notes page.
You may also edit or delete notes by clicking on the overflow menu on the top right of an individual note's page.
Search for a Note
To quickly find a note, click on the magnifying glass on the top navigation and enter in the information you would like to search for.
Filter Notes
Filter what notes you see by clicking on the Filter icon, then filtering by who the note was logged by and/or the date range.