Your customers can add items from your store to their "Favorites", which lets them keep track of all the products they desire or keep a wish list for future purchases. This encourages customers to visit your store more often and reminds them to buy the products they like.
Enable or disable Favorites
You can enable or disable Favorites from your Shop dashboard. By default, wishlists are not enabled on your storefront.
To enable Favorites:
On the left-hand sidebar, go to Settings > General > Cart & Checkout.
Scroll down to Favorites, then toggle button to enable (or disable) the option.
Save your changes.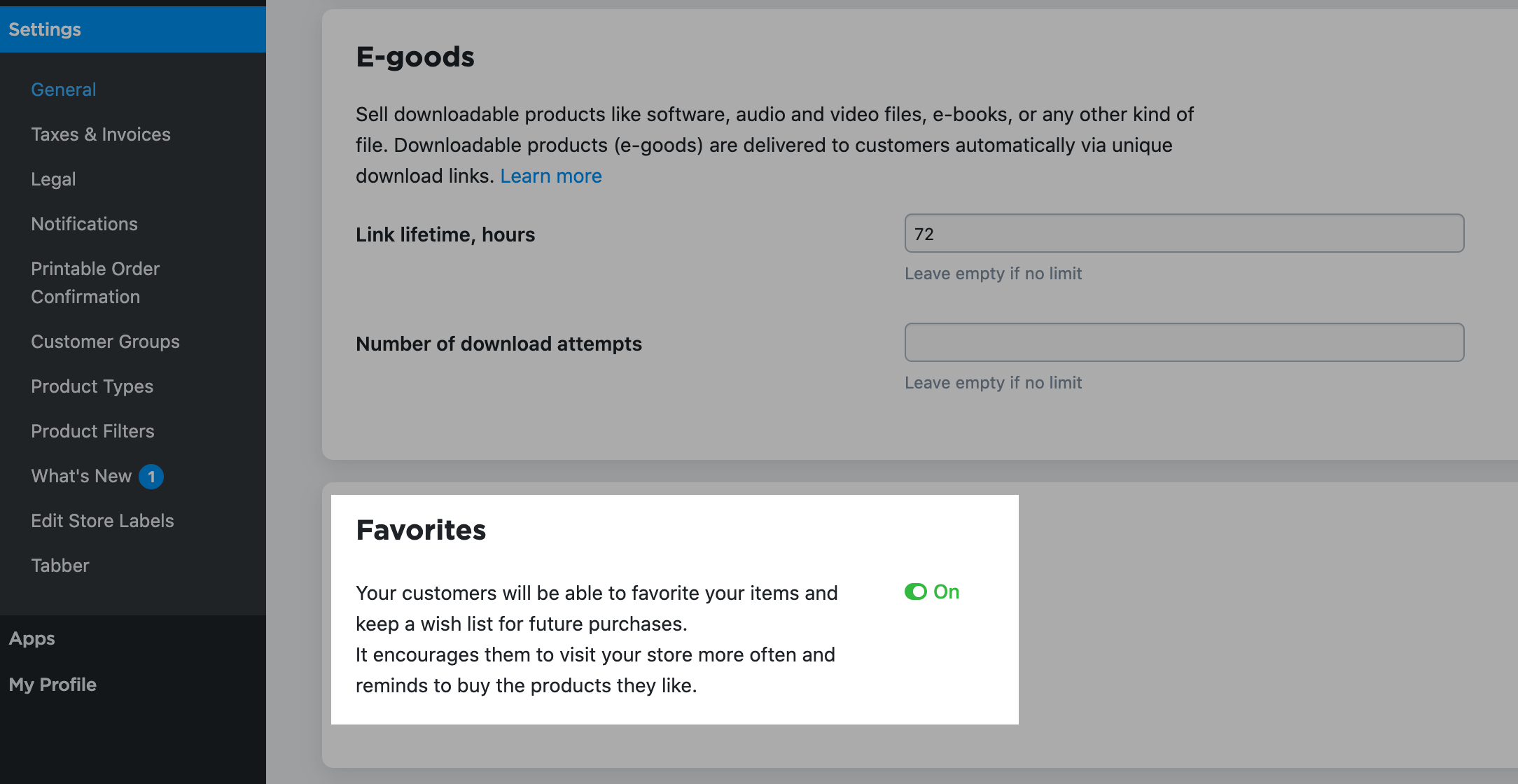 Add items to Favorites
Customers can add items to Favorites by clicking the "heart" button on a product's page. Products cannot be added to Favorites from the main product grid or category page.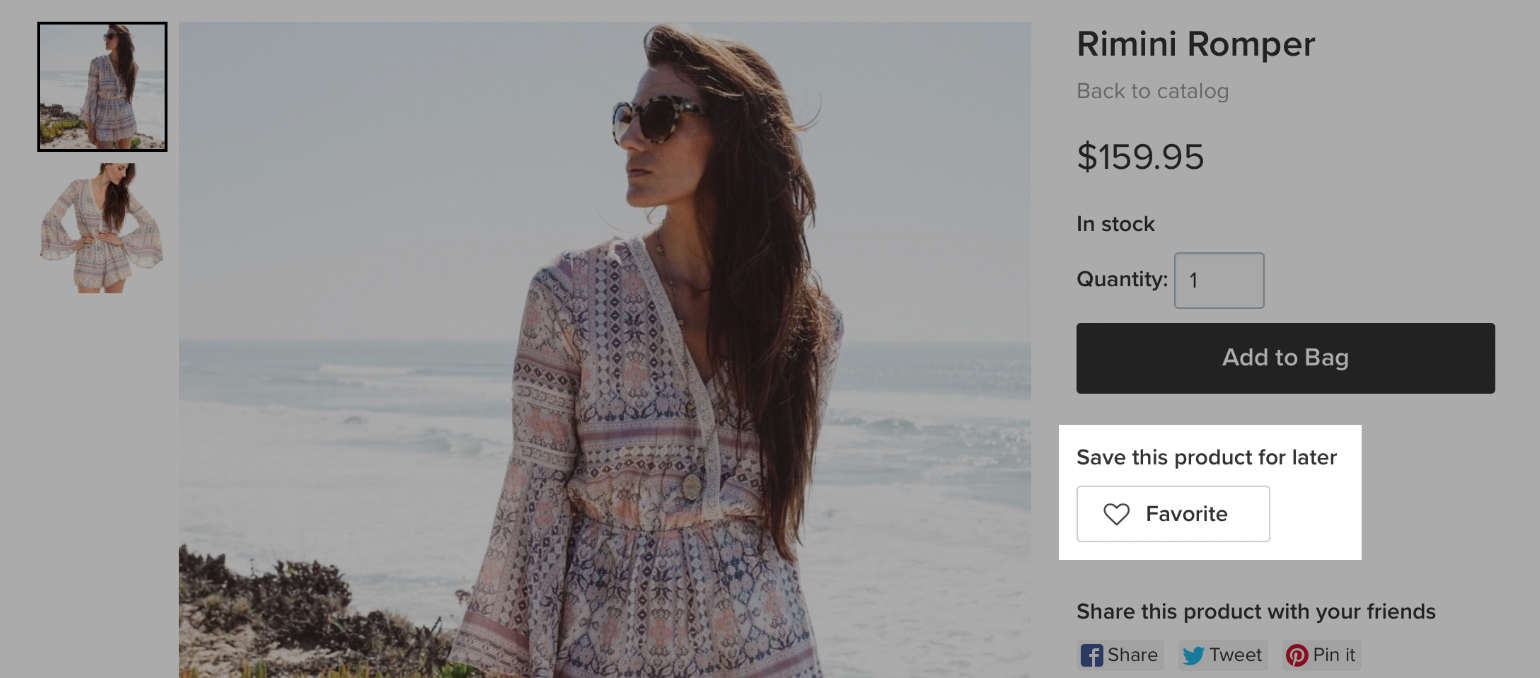 Once clicked, customers have an option to open the Favorite list, which shows all the items they've added.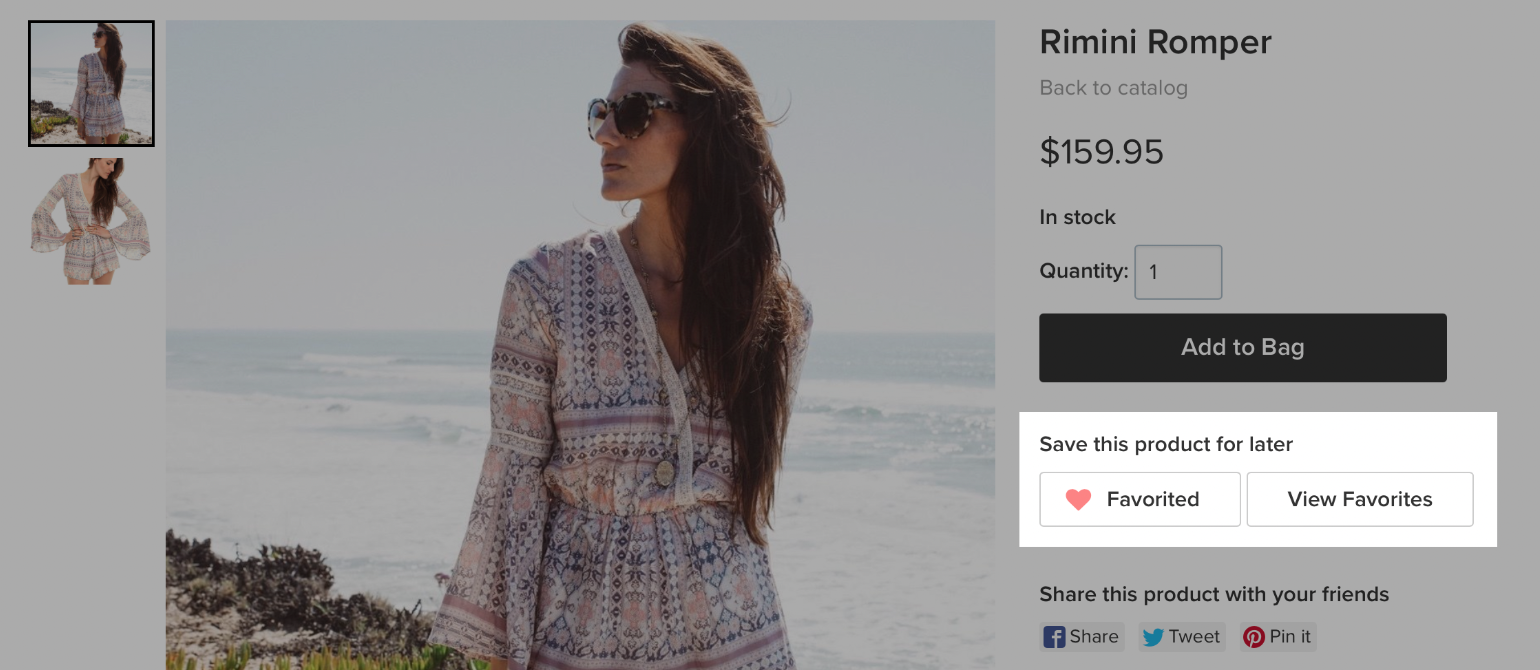 View items in Favorites
Customers who have a customer account can view their Favorites list either from their account by clicking on View favorites, or by clicking Favorites at the bottom of the storefront: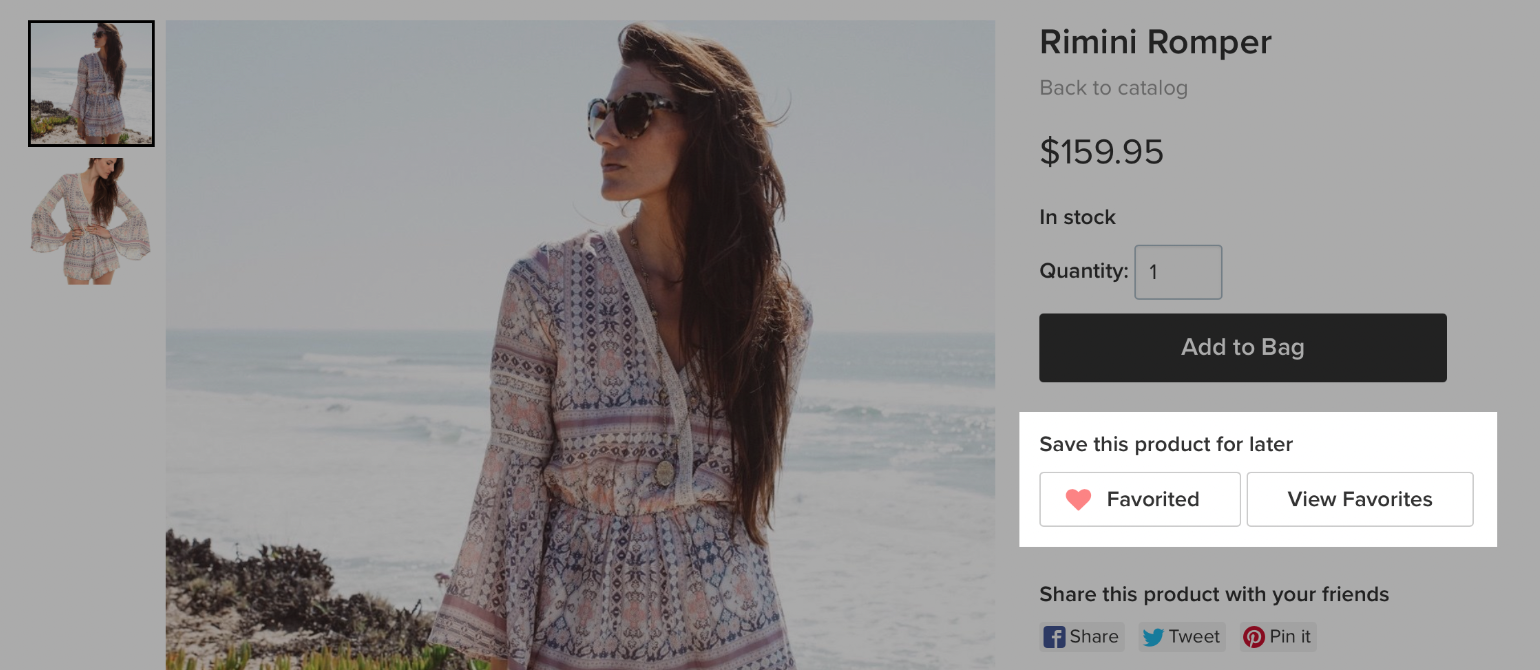 All of the products marked as a favorite will be on the page: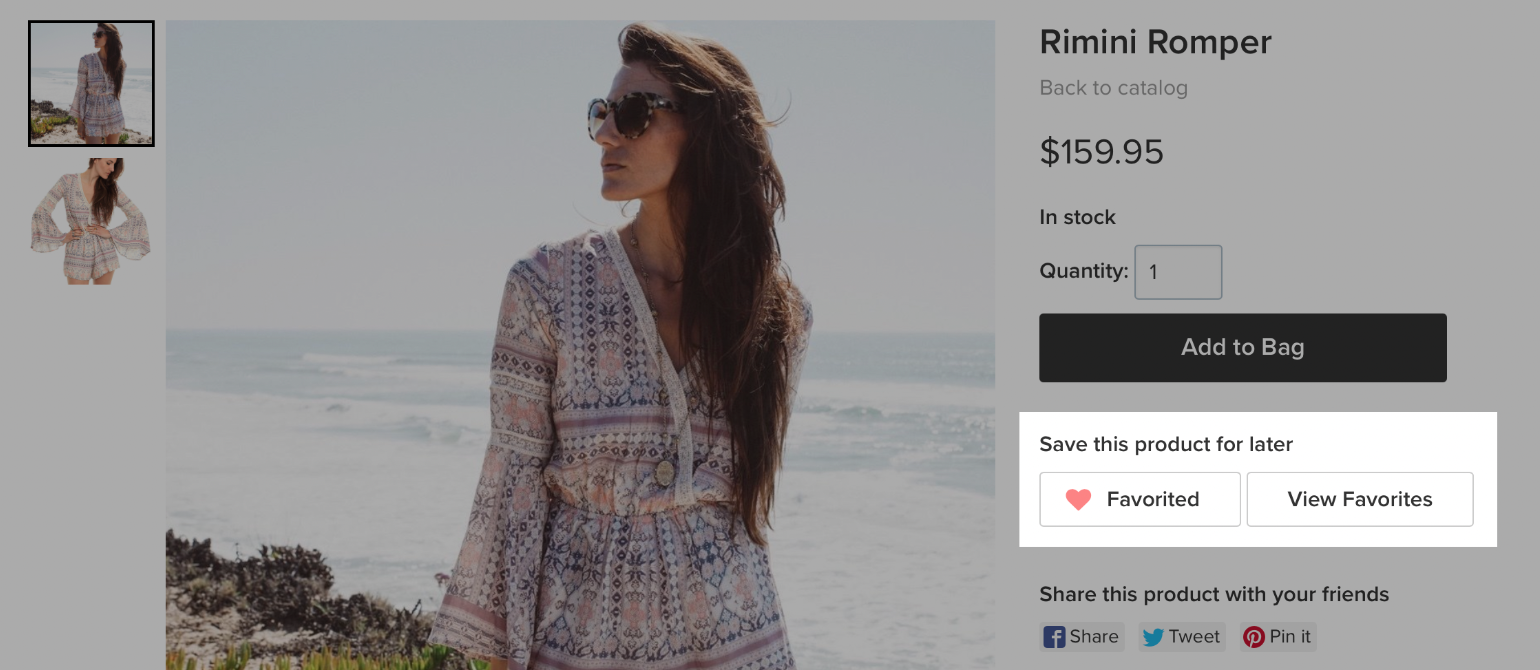 Favorites never expire. A product will stay included in a list as long as that product is visible in the store (including out of stock products). Customers can access the list from any device in their customer account: mobile, tablet, or desktop. Your customers can mark some items while browsing on their mobiles and complete the purchase from the desktop at home.